The Twelve God of Olympus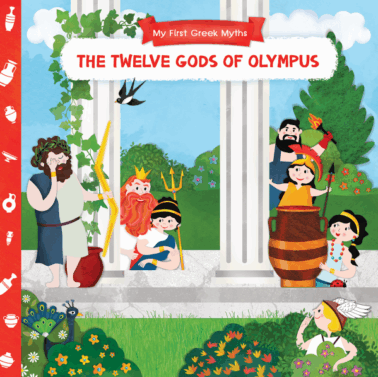 The twelve gods of Olympus will be waiting for you to explore their world.
A unique board book series with humorous illustrations and rhyming text, introduces toddlers to the magical world of the Greek Myths.
Five mechanisms -push, pull, slide, lift, and turn- to help toddlers develop their early fine motor skills.
Size: 180 x 180 mm
Pages: 10pp (cover included)
5 different mechanisms: Push, pull, slide, lift, turn
Rounded corners
Ages: 18+ months
Rights sold: English Language