The Fox and The Crane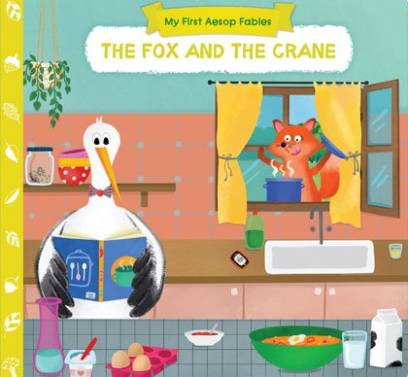 The sly fox invited the crane for lunch.She thought a little fun would be great.
The Fox and the Crane, and the famous fable are waiting for you to explore the golden rule of conduct.
An innovative board book series inspired by Aesop, with rhyming text, playful illustrations and five mechanisms to help toddlers develop their early fine motor skills.
Size: 180 x 180 mm
Pages: 10pp (cover included)
5 different mechanisms: Push, pull, slide, lift, turn
Rounded corners
Ages: 18+ months
Rights sold: English Language